CompassSport Team
Details

Created: Friday, 25 November 2005 11:31
Written by Nick Barrable
CompassSport Team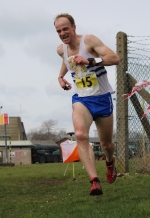 Editor: Nick Barrable   Nick (at) CompassSport.co.uk
Formerly OUOC, HOC, FVO, KOS Tesla Brno and now SYO, JOK, OK Ravinen, SPOOK member. Now also Local member of Saxons OC and SLOW. International Orienteer. Kentish Man.
Nick took over the magazine from Suse Coon at the start of 2006 after working as assistant editor of Orienteering Today magazine. He increased the size of the magazine to 52 pages and made it full colour.
"What is important to me, is to produce a vibrant, informative and interesting magazine which is of interest to the orienteering enthusiast of all ages, yet accessible to newcomers too. Maps are paramount to a good magazine and each issue has a high number of high quality maps from various events around the UK and often, the World too. We also cover all aspects of the sport to produce a well-rounded product.
I am always interested to hear readers views, comments, ideas and thoughts on the magazine, as well as contributions, so feel free to mail me." 
---
Graphic Design: Roger Jackson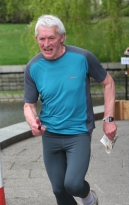 WCOC - Based in Workington, he took over from Neil Northrop at the start of 2007.
Roger is dedicated to the Orienteering cause completely and is involved in numerous things in the NW. WCOC hold an event a week and he is normally involved doing the results, maps, etc. etc.
---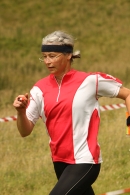 Subscriptions Manager: Carol Edwards  Subscriptions (at) CompassSport.co.uk
Competes for BL - Border Liners
---
Route Choice #5 Editor: Luke Bennett DFOK -   RC5 (at) CompassSport.co.uk
---
Photographer: Mark Cheesman from Mole Valley takes a lot of the photos for the magazine.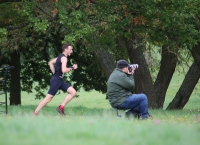 ---
Our two Competitions compilers/checkers go under the names of Eye and Giles - to avoid nobbling!
---

The Magazine is currently printed by Stephens & George in South-Wales.
---